Welcome to a different way of looking at the future of work.
REPUBLIC OF WORK began with a simple thought "What effect could the environment have on someone's ability to work productively and could there be a connection between the two?" With that our founders, DC & Dave set about to create something great in Cork and as a result we now have REPUBLIC OF WORK Cork City!
REPUBLIC OF WORK is first and foremost an innovation hub, we look at things differently, we know that there's a world coming that's going to be full of change and we think one of the biggest changes is how companies operate. Businesses are going to realise that the jobs people are going to be doing are a lot more flexible, there's going to be a lot more out of the office and a lot more engagement.
It's the ultimate flexible office, we're not just a desk and a chair provider, we're building an environment for like minded people who are part of the REPUBLIC OF WORK community; innovative, flexible, and a very cool space that is still very much focused on the work environment.
We want to spread the ethos of flexible workspace throughout multiple spaces. REPUBLIC OF WORK is for freelancers, entrepreneurs, start-ups and established business in all sectors.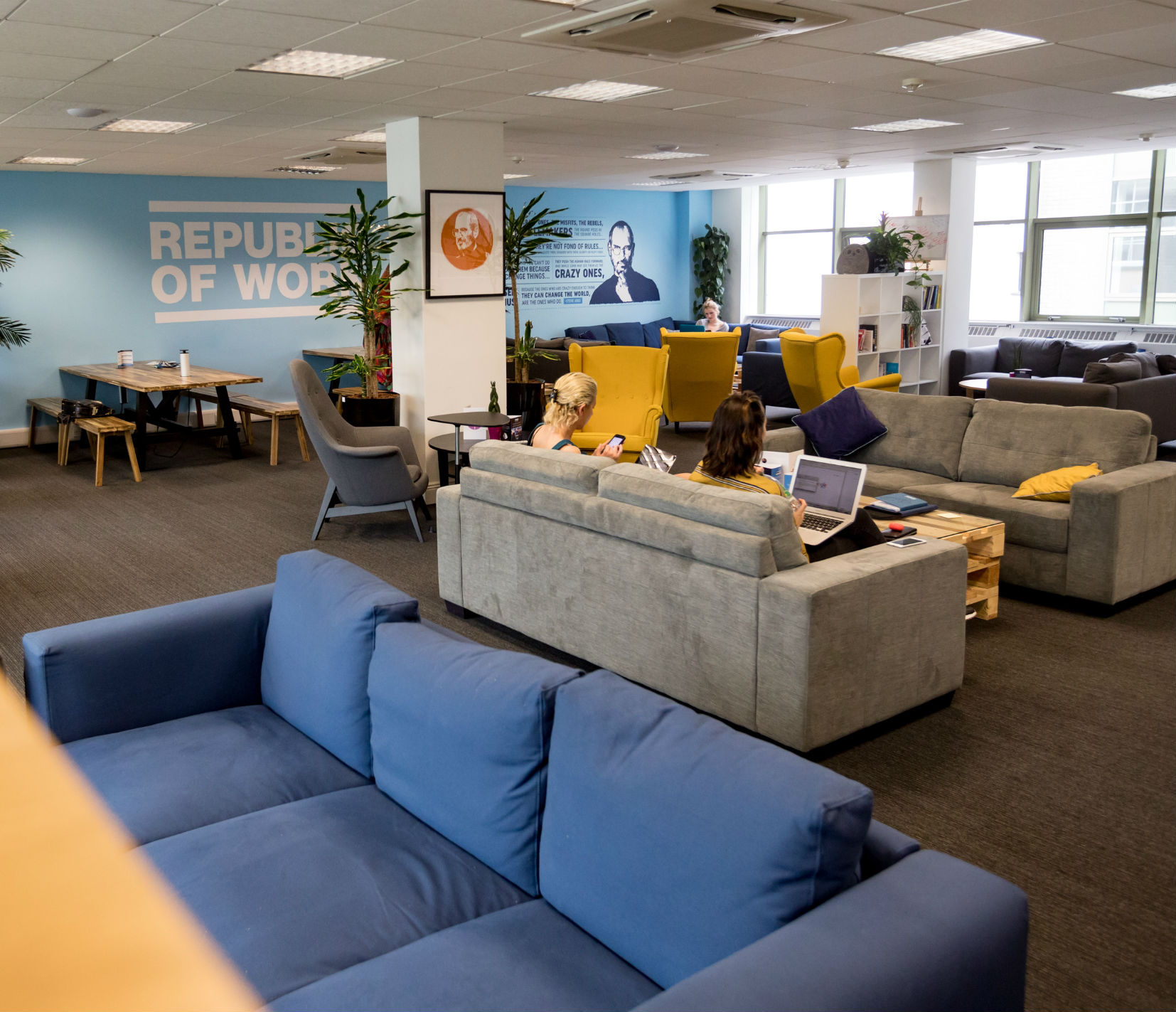 An airport style Business Lounge with unlimited Nespresso coffee. The lounge is the perfect space for casual meetings and to meet inspiring peers from all sectors, from small businesses to Fortune 500 companies.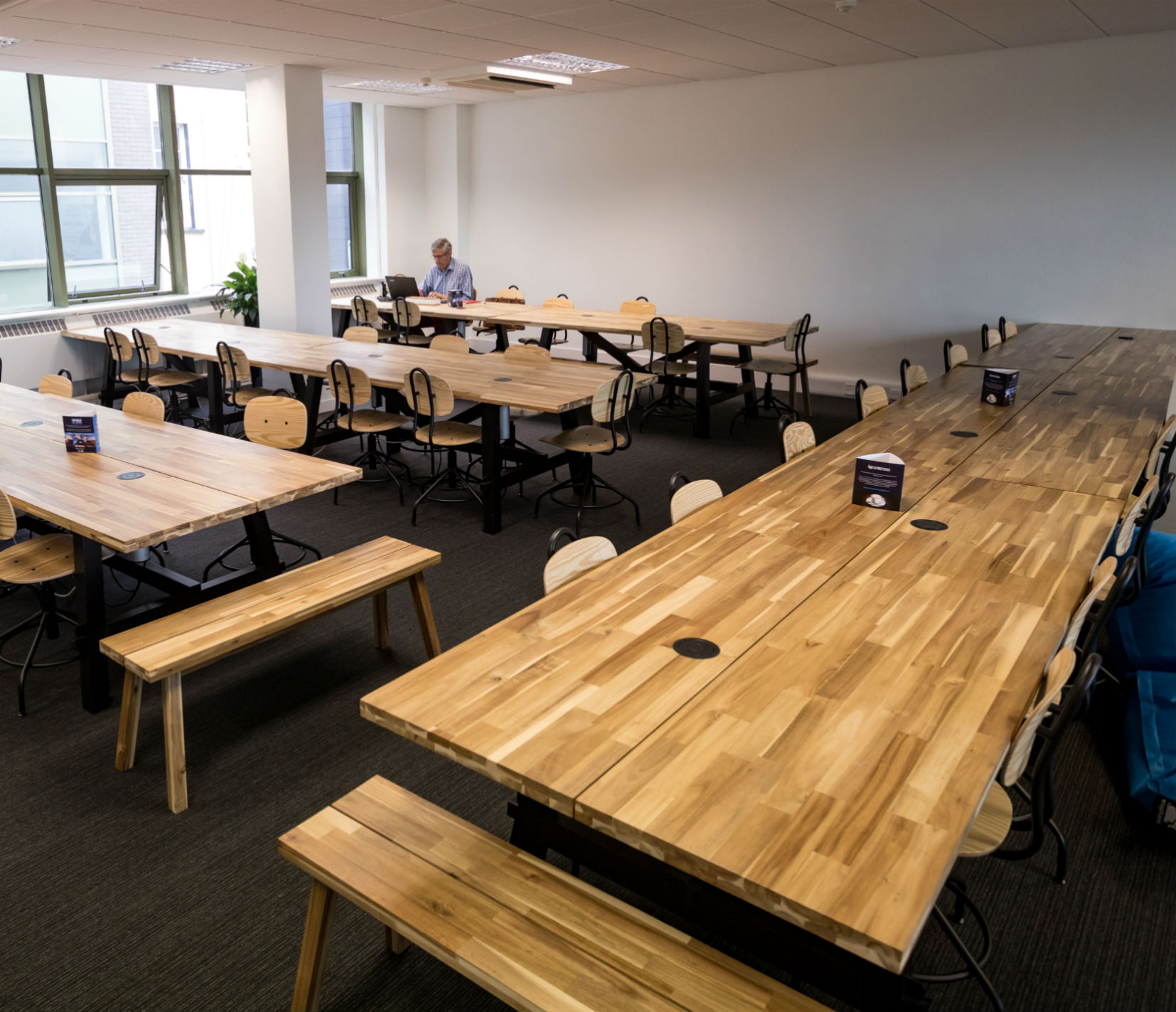 Our level 3 workspace serves as both hotdesking and dedicated desk space
30-day rolling contracts with no commitments.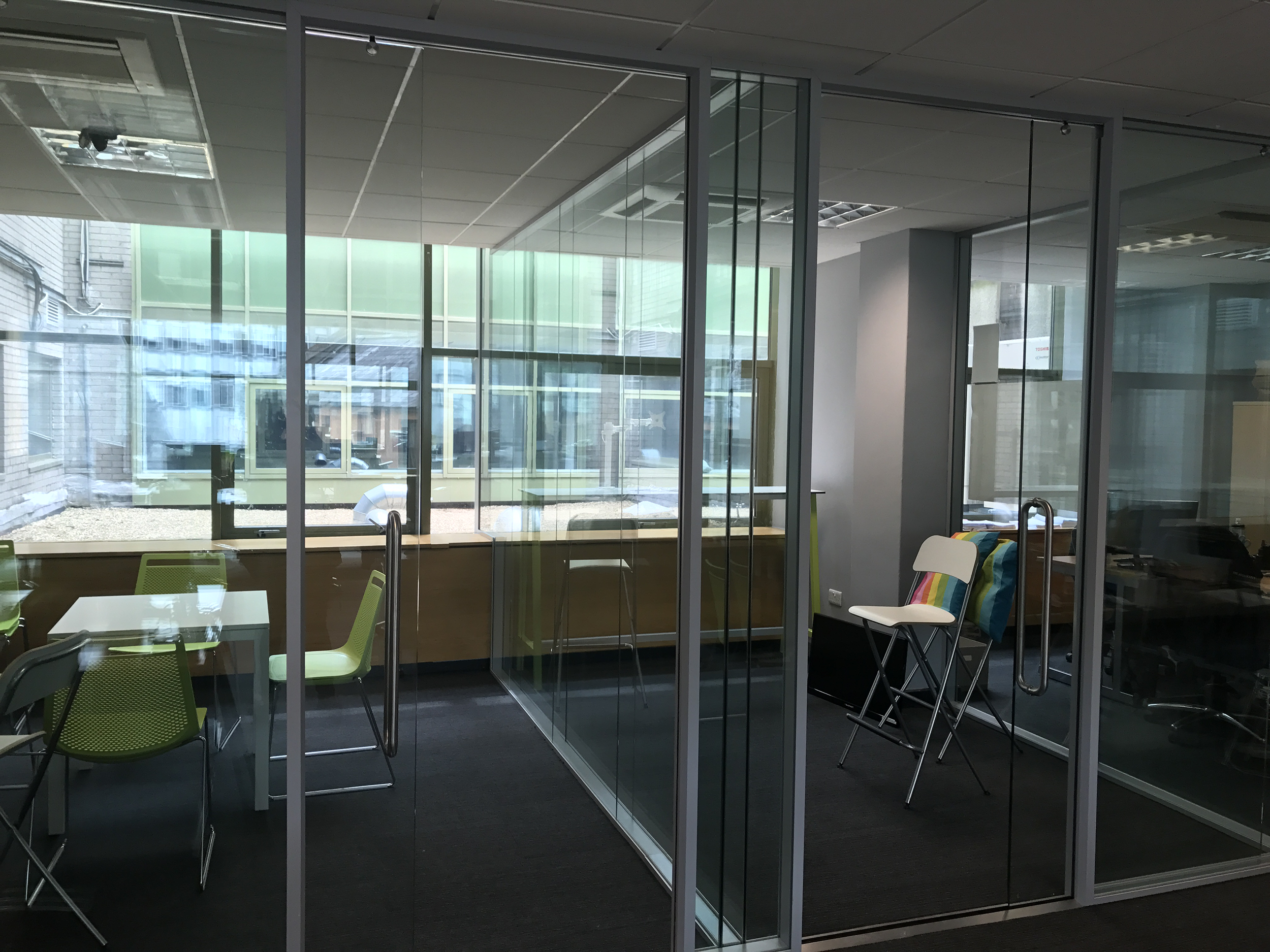 Our second workspace located on level 1 is home to our private office space.
Currently we have one large private office capabile of holding 30 members with two 12-man and two 8-man offices for private use.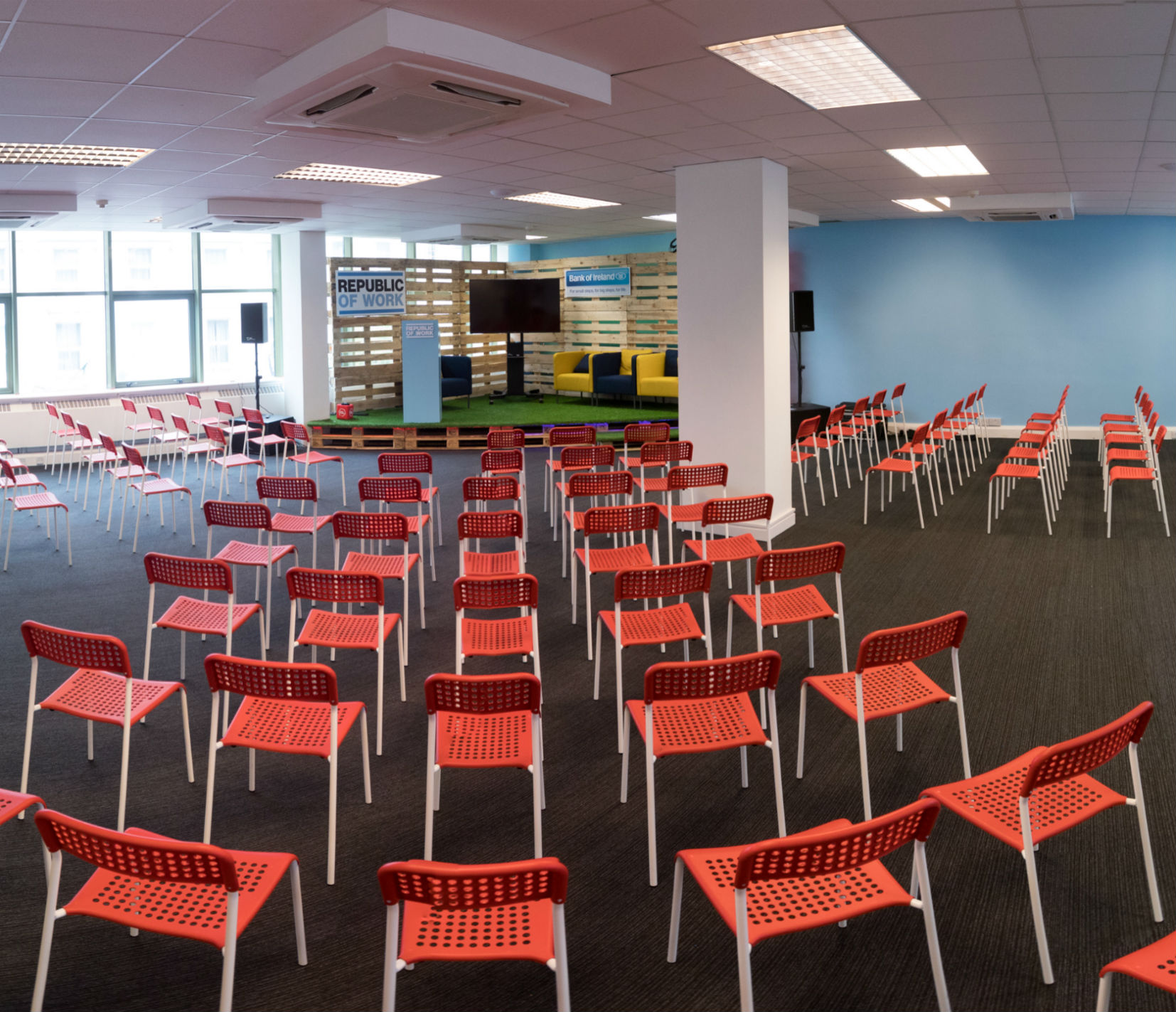 Conference & Events Centre
Host up to 150 guests in our large event space with a modern stage area and mobile 60" Ultra HD Wireless Screens. Including in-house sound & AV equipment.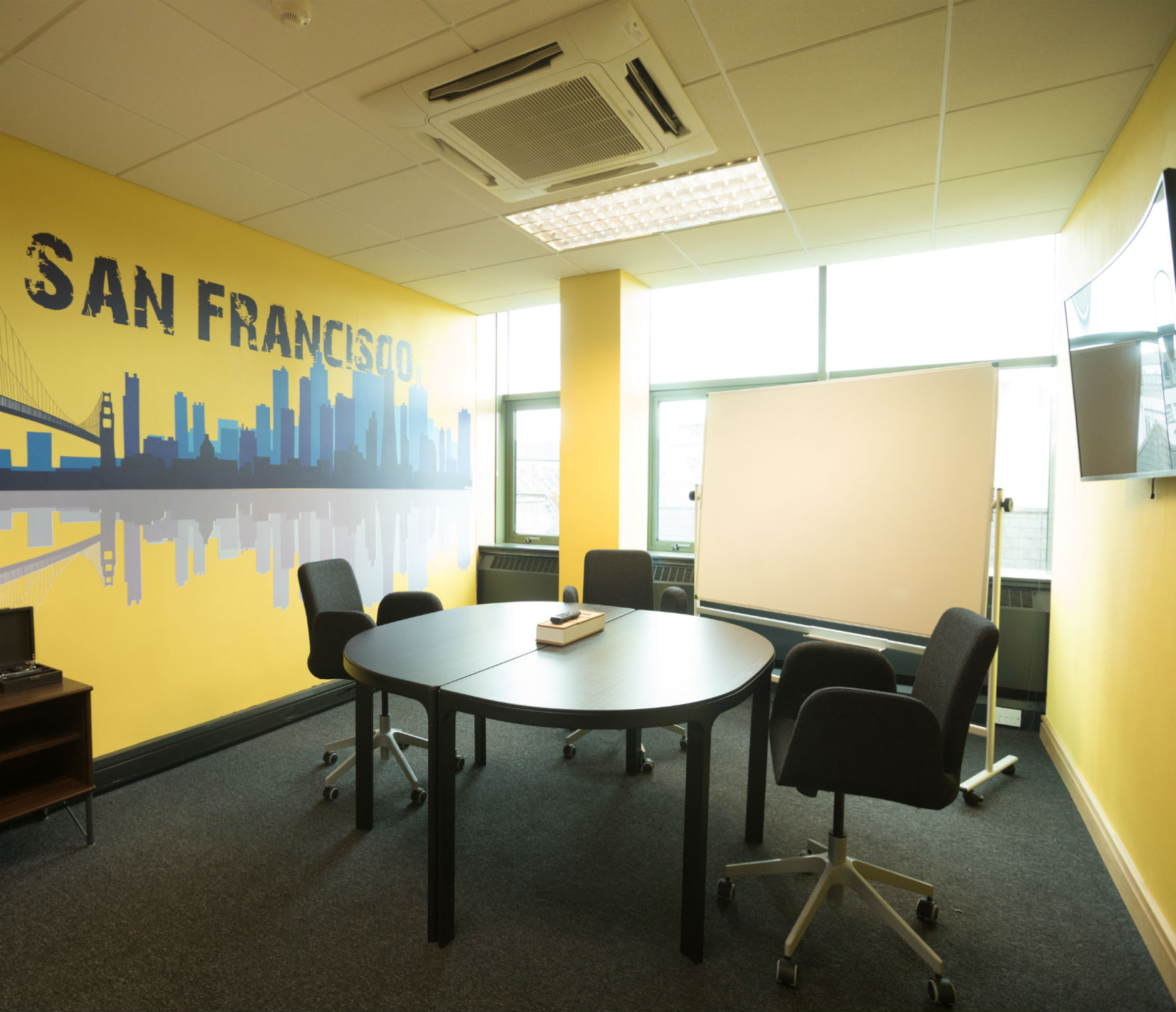 We have three private meeting rooms; San Francisco, Shanghai and Cork with a Capacity of 2-10 people.
Each boardroom is fully air-conditioned with 49" Ultra HD screen with apple TV, chrome cast and HDMI inputs and Nespresso Coffee machines.
Available for both Members and non-members on request.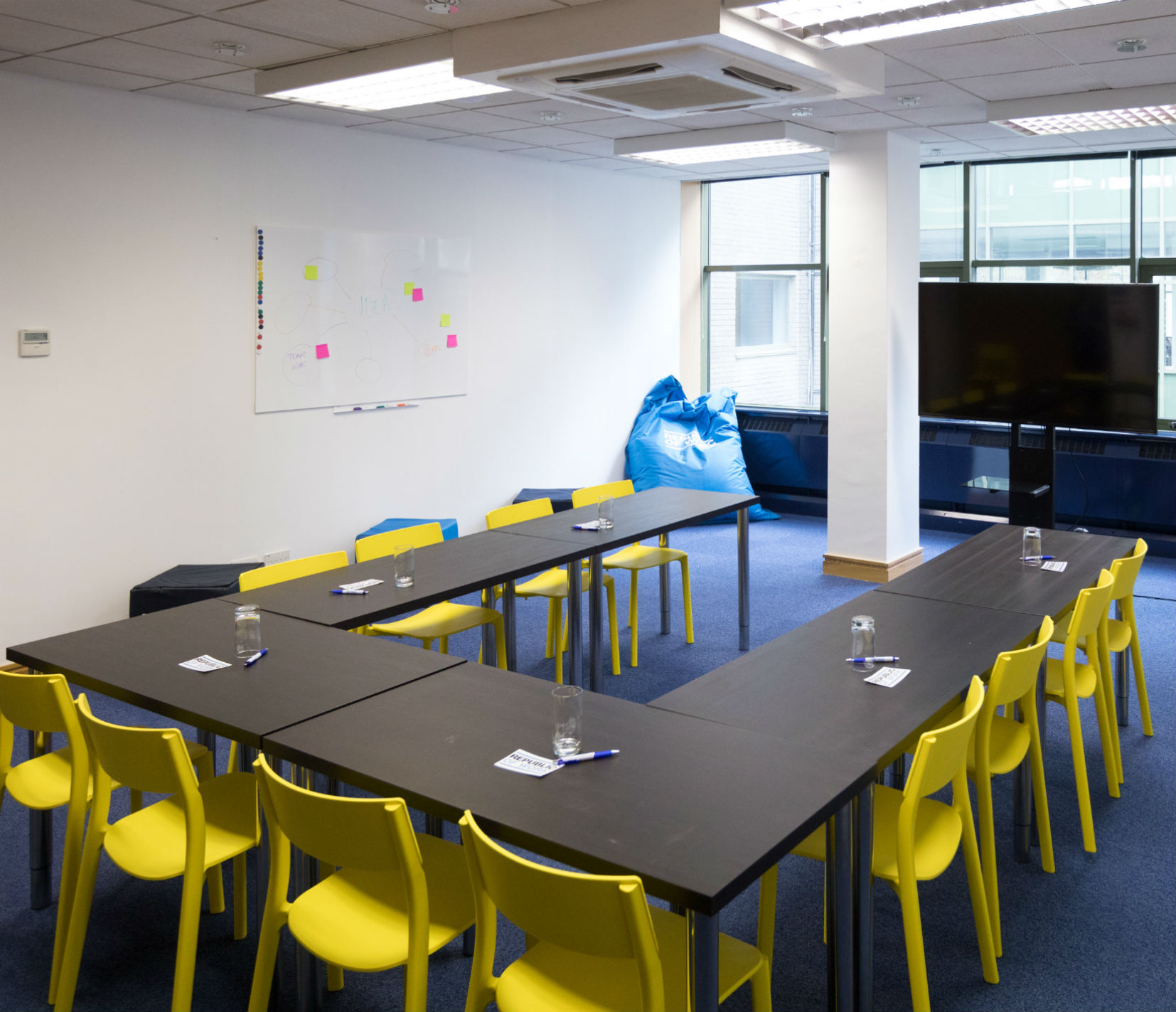 Our dedicated training and innovation suite has a 12- 40 person capacity with a separate breakout lobby. Complete with 60' Ultra HD screen including apple TV, chrome cast and HDMI inputs, Nespresso machines available for use.